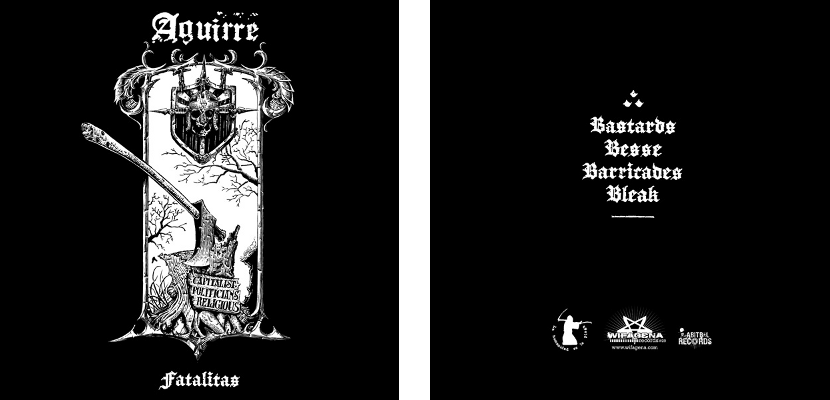 AGUIRRE - Fatalitas
4 new tracks by french masters of dirty sludge.
AGUIRRE just need to play dirty sludge, to eat tofu, to booze cheap alcohol, to drive 800 km each day for a gig, to make some rotten tattoos, to break guitars and mics to share their last beers with you and to fuck that world together!
This album is released as Vinyl ...with printed innerbag.
CD version released by Bones Brigade.

GET IT HERE!
To download fill in your download code in the form below and press the check code button.
Download: 47.9 MB ZIP archive, all 4 songs as high quality mp3 files, cover and inlay as JPG files. You can use your download code once. So ensure that your internet connection works correctly and fast.
If you had any problems get in contact with W.I.F.A.G.E.N.A. REC.